GET PAID TO SPEAK ONLINE COURSE
YOUTH SPEAKER OR CORPORATE SPEAKER
this could be a life changing opportunity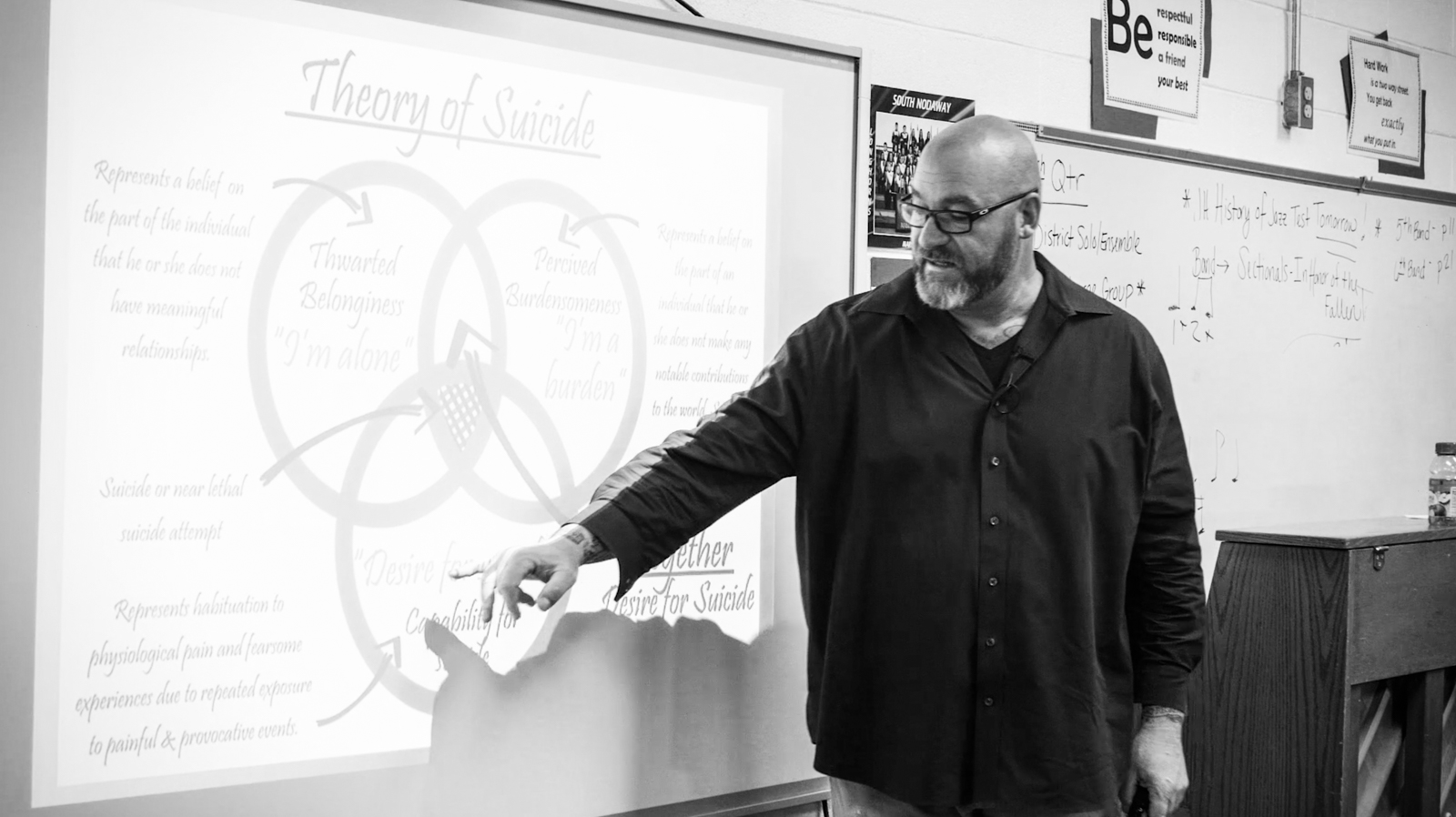 Course - $399.99 for Individual 30 Day License; $599.99 for(Full Year License); $899.99 (Jeff's Mailing List); and $99.99 for a One Hour Phone Call with Jeff.
Contact Jeff Today
26 Year Veteran Youth Speaker:
50 States, 49 Countries, every Canadian Province - Over 4,000 PAID Presentations
Jeff Yalden will teach you how to write a book . . . Even if you can't read a book!
Four Time Best-Selling Author
I graduated high school 128 our of 133 students from Bishop Guertin High School in Nashua, New Hampshire. I scored a 680 on my SAT's (combined). I took my SAT's over again, because they thought there was a reason I did so poorly. I scored a 610 (combined) the second time.
I've written four best-selling books. I've spoken in 49 countries and all 50 states. I've had great success, but I have also failed quite a bit too.
I want to teach you my successes and failures and change the learning curve so you can succeed immediately.
I've Always Wanted to Be a Motivational Speaker
I practiced and got laughed at . . . I'll never forget those days.
When I wanted to be a motivational speaker, I practiced in my bedroom in a house I shared with four other guys. They laughed at me and made fun of me. I used to listen to Lou Holtz, Dick Vitale, and the late Jimmy Valvano (Don't Give Up! Don't Ever Give Up! - The ESPN Espy's). Those were the days.
It's not an easy career and there are a lot of hurtles in getting your name out there. How do you market? Who do you reach out to? How do you reach out to them? What about a demo video or one sheet? What is a one sheet, even? Can I make a living doing this? I'm a speaker now, but I speak for FREE. You mean, I can actually get paid to speak?
So many questions and I have all the answers. Only because I have 26 years speaking professionally all over the world.
There are a lot of courses you can take, but I know everyone who is making these courses available and very - I mean very few of them, I would recommend. Come on, man! You mean, you want to be a speaker and you can't get booked so you've decided to make a course for others to learn from you who can't figure it out? Dude, didn't we just speak last week about helping you get your name out there? Yes, we did.
Here's my point, if you are serious about being a motivational speaker or a youth motivational speaker and getting paid to speak, stop here and take a look at my course. While other courses are charging $2,000 - $10,000 to take their course, I am selling mine for only $399.99. Yes, only $399.99 and in an hour and a half you are ready to book your first speaking engagement and make that money back in minutes.
So, what else do you need to know?
Motivational Speaker and Getting Paid to Speak
Personality. Story. Passion. Change Agent. Love for People. Want to Laugh and Teach.
Do you have a story and a passion to make a difference in the world to youth? Do you want to speak and get paid? Have you ever said to yourself, "I want to be a motivational speaker"?Now is your opportunity to learn from the Veteran of all Youth Motivational Speakers. Jeff Yalden has spoken in more gymnasiums and school auditoriums than any other speaker in the Youth Market.
This online course is everything you need to know and will take you from FREE speaker wanting to get paid to highly profitable speaker getting paid multiple times a week.
This picture outlines the course modules in this Online YouthSpeakers Course/Motivational Speakers Course. Whether you are passionate about elementary, middle and high school, college and university, teachers and educators, parents and community, Jeff Yalden will teach you the tools to be successful. Consider this the inside lane . . . No waiting. No gimmicks.
Get Paid to Speak Professionally - Live Your Life and Make a Difference!
Everything Jeff Knows
Jeff Yalden shares everything he's learned in his career to teach you how to be successful.
Consider this an opportunity for a new career where you will get paid, and get paid well for doing what you love.
The greatest paycheck is you making a difference in the world.
Become a motivational speaker for schools, corporations, sales, medical/healthcare, sports teams, etc. and be a change agent in the world.
Why You Shouldn't Do This Course
If you are interested for the money, please move on. While you will make a lot of money, the challenge is tough, the work isn't easy, but the work is the greatest job in the world. You have to be willing to do the work. Jeff will teach you everything you need to know and will answer all your questions as we continue to move forward together.
Get Serious and Stop Talking About What You Want To Do
Please visit: Online Course Now and Sign Up because time is of the essence for your new career doing what you love: Getting Paid to Speak and Make a Difference!