Suicide Prevention Online Training for Teachers & School Personnel
Online mental health courses for teachers and classroom discussion
Online Courses for Schools:
Teen Mental Health - Beginners Course / Awareness
Suicide Prevention Courses for Teachers/Staff and Teens Helping Teens
Classroom Lectures/Classroom Discussion Videos
Drug and Alcohol
Make school more productive. While students are in detention, study hall, suspended, or looking for classroom activities, student leadership, meetings, clubs, etc. Use Jeff Yalden's videos for your school. Perfect for middle school and high school audiences. If you have any questions, please (Contact Us).
Teacher Suicide Prevention Online Training Certification
Certification for your whole district - Teachers and staff personnel!
Meets the national and state guidelines set by National Registry of Evidence Based Practices & Policies and by State Department of Education Guidelines for the individual states.
Jeff Yalden is a renowned teen mental health, teen suicide prevention, and teen suicide crisis intervention educational consultant. Take the course from the man who has the most experience working with teens, families, and school communities talking about teen suicide. After completion you will receive a certificate of completion for educational credits.
Suicide Prevention Training – Teachers & Staff
Learn from more than 25 years working with school communities, teens, families, crisis intervention, and mental health professionals. Jeff has experienced it all! If you have any questions, please (Contact Us).
Suicide Prevention Online Course: Teens Helping Teens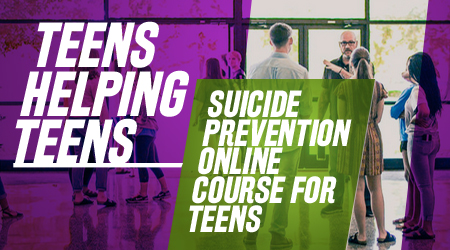 Teen Suicide Prevention Online Course: Teens Helping Teens
Teen suicide is at epidemic proportions, and mental illness is quickly becoming the greatest public health crisis of our time. Jeff Yalden is the top teen mental health and suicide prevention expert in the world, with more than 25 years of experience in mental health. States are mandating more mental health in the classrooms. No worries. With Jeff Yalden's online courses and interactive lectures you have great material from a proven trusted adult educator and mental health professional to teach your students.
This suicide prevention training course is tailored for teens, offering a three-part program to those interested making a difference in the lives of at-risk youth: 1) Teen Motivation and Mental Health. 2) Teen Suicide Prevention – What teens need to understand about themselves and their mental well-being. 3) A teen's responsibility to their friends: "See Something. Say Something. Know Something? Do Something!", and Jeff teaches you how and what to do.
This course is ideal for teens, but everybody can benefit from the information provided. If you have any questions, please (Contact Us).
THE STUDENT GUIDE TO MENTAL HEALTH
Mental health in the classrooms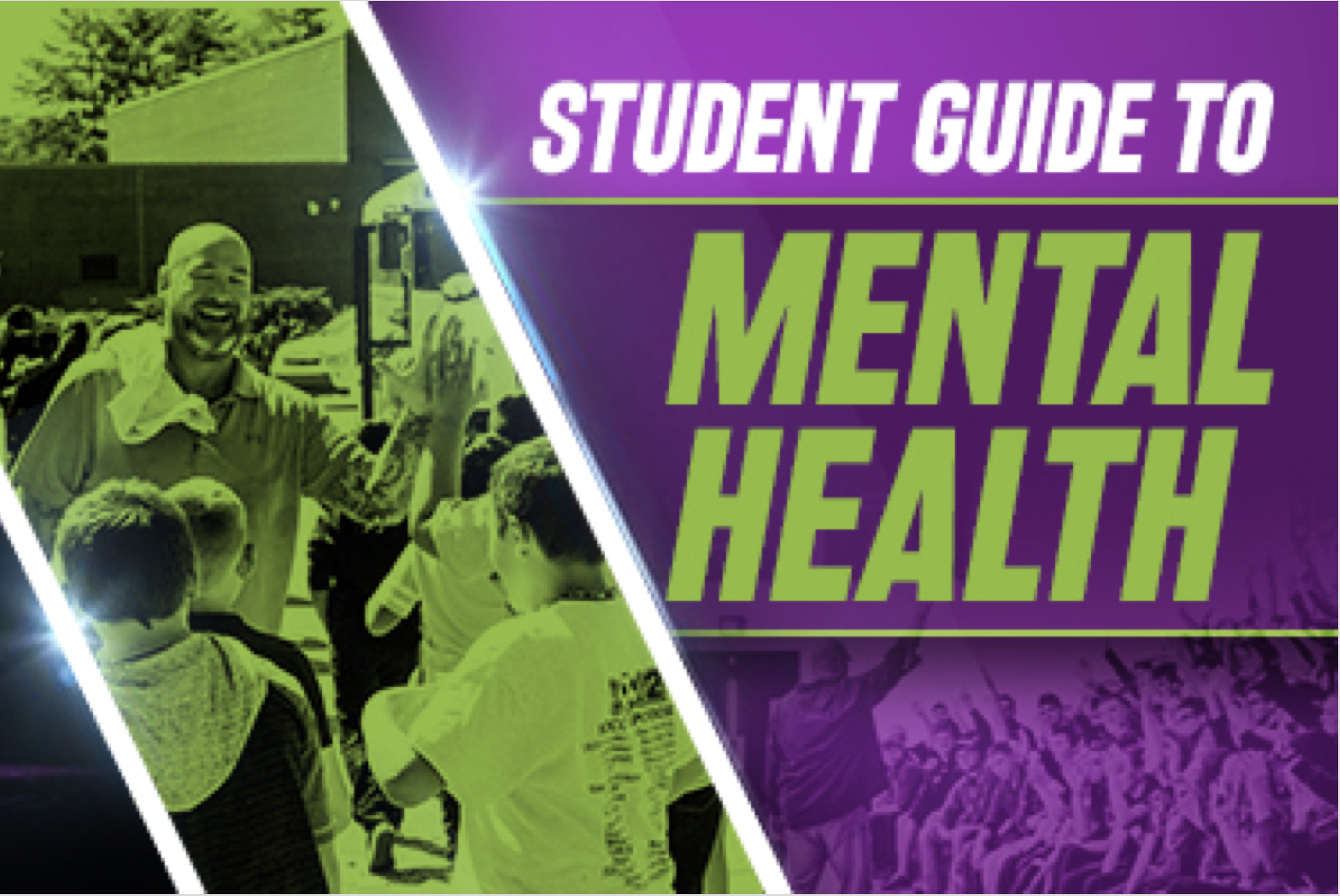 While schools are being forced to bring mental health curriculum into the classrooms we are being forced to expect more from our teachers and guidance counselors, who already are overworked. What do we do? No worries, Jeff Yalden is America's leading teen mental health expert and suicide prevention trainer and this course is a great beginners course with classroom discussion slides for any trusted adult to interact and communicate with teens. Your students already love Jeff because he gets it and they get him. Jeff is easy to listen to and presents his information where it is easy and fun to listen to. Most importantly, this is great discussion to encourage our teens that "It's OK to ask for HELP." Learn from Jeff. You'll be glad you did.
This course covers:
Warning signs and awareness
How to help a friend
What to say and how to say it
How to start the conversation
What to do and how to show your support
A friend's responsibility
Wellness tools and tips for mental health success
How to reduce stress and anxiety in just three minutes a day
How to live well and self-care practice tips
and more . . . delivered in a fun, educational, and interactive way
Jeff is real, charismatic, and understanding of today's youth. Jeff shares the two questions everyone asks and he gives you three tips for every day success as a teen. This course takes the stress and pressure away from teachers and guidance counselors.
Great course for middle school and high school physical education and health classes or other classes needing to bring mental health into the schools.
If you have any questions, please (Contact Us).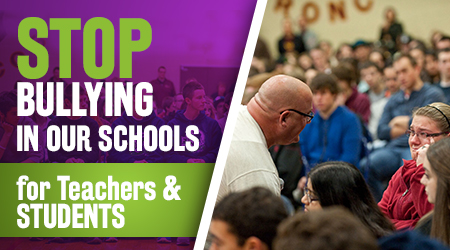 Online Course/Lecture From Celebrity Teen & Family Life Coach - Jeff Yalden
Stop Bullying in Our Schools is an inspirational 23 minute course/class, taught by Celebrity Teen & Family Life Coach, Teen Mental Health and Teen Suicide Prevention Expert, Jeff Yalden. This course will inspire you as an individual on how to deal with being bullied, as well as challenge yourself to look within, and develop the key trait Jeff believes is most important. You'll watch a special video and Jeff will talk about the ABC's of Bullying Prevention. Simple, yet profound and highly effective instruction. Participants will understand the role of the bystander, the bully, and the bullied. There is a classroom activity sheet and activities to complete with a class or as a course student. Certificate provided upon completion.
DRUGS: The Hard Truth and Facts You Need to Know
DRUGS: This course/class covers the facts about marijuana, alcohol, synthetic drugs, ecstasy, cocaine, crack cocaine, crystal meth and methamphetamine, inhalants, heroin, LSD and prescription drug abuse. This information for families, teens, school classes, counselors, health class, college campuses or wherever will educate you and give you the tools to make the decision to live a drug-free life. Perfect for all ages 6th graders through college/university, families, and school communities.
Forgiveness: The How & The Why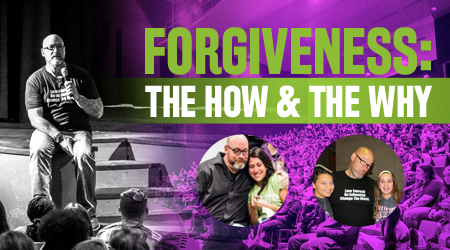 Have you ever said something you wish you didn't say? Have you ever done something you wish you didn't do? Do you have regrets? Do you ever wish you could take back the words you used when you hurt someone? How about wishing you could take back that moment when you did something you wish you didn't do?
Forgiveness is a powerful tool. Not just learning to forgive others, but also learning to forgive yourself. Jeff Yalden shares a quick 30 minute class/course that teaches forgiveness and the 'How' and the 'Why' it's important. Learn from a man that lives with mental illness and how his bi-polar type 2 has caused hurt and pain and even was the cause of some now lost relationships.
We've all made mistakes and we are not perfect but we seem to live in a world where we hold others more accountable than we do ourselves. This is a great class/course that will teach you understanding, compassion, and empathy resulting in greater personal growth and forgiveness.
Appropriate for 6th grade to 12 grade boys and girls. Discounts for multiple users in School Districts.
We proudly provide certificate programs for all 50 U.S.and Canada -
Alabama, Al, Alaska, Ak, Arizona, Az, Phoenix, Arkansas, Ar, California, Ca, Colorado, Co, Connecticut, Ct, Delaware, De, Florida, Fl, Georgia, Ga, Hawaii, Hi, Idaho, Id, Illinois, Il, Chicago, Indiana, In, Iowa, Ia, Kansas, Ks, Kentucky, Ky, Louisiana, La, Maine, Me, Maryland, Md, Massachusetts, Ma, Michigan, Mi, Minnesota, Mn, Mississippi, Ms, Missouri, Mo, Montana, Mt, Nebraska, Ne, Nevada, Nv, Las Vegas, New Hampshire, Nh, New Jersey, Nj, New Mexico, Nm, New York, Ny, Nyc, North Carolina, Nc, North Dakota, Nd, Ohio, Oh, Oklahoma, Ok, Oregon, Or, Pennsylvania, Pa, Rhode Island, Ri, South Carolina, Sc, South Dakota, Sd, Tennessee, Tn, Texas, Tx, Utah, Ut, Vermont, Vt, Virginia, Va, Washington, Wa, West Virginia, Wv, Wisconsin, Wi, Wyoming, Wy, Toronto, Edmonton Alberta, Calgary, Winnipeg, Ottowa, Halifax, Vancouver, Hamilton, Ontario, Bc, Newfoundland, Nova Scotia.